Apple Store 5th Avenue : How to Make an Appointment in 7 steps in 2023
Where is Apple NYC Fifth Avenue Store?
Apple Store NYC is behind the 767 5th Avenue location on 59th Street.
Apple Store on 5th Avenue is re-opening in the new location with an area of 77,000 square feet.
It is open 24 hours a day and has the largest staff of any Apple Store. They have nearly 300 highly trained Mac Specialists. The store also features a combined Genius Bar, iPod Bar, and The Studio, where customers can get face-to-face support.
What is in This Article about Apple Store on 5th Avenue
the information for Apple Store 5th Avenue
How to schedule your visiting step-by-step
hours and location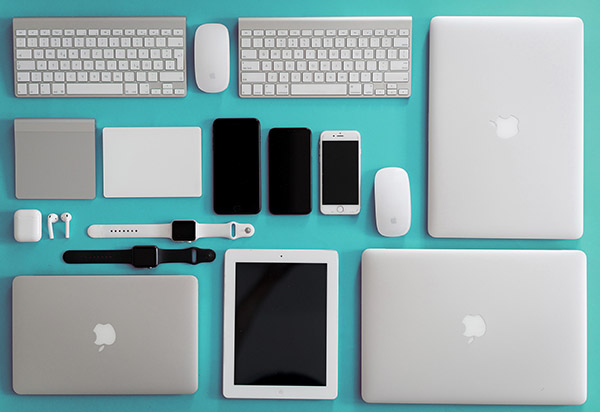 Why is Apple famous?
In this period, more and more people are working online and related to the digital world. Digital devices are most likely to be a concern for everyone to support, make the work more accessible, and complete any projects in time. Apple is one of the well-known brands in the digital field that so many people trust and have a good experience with.
Since 2019, worldwide has been experienced and had a hard time with Covid-19. On the other hand, Apple was doing very well in 2020 because people worldwide were working online and had to rely on technology more.
There are three reasons that people pick or choose Apple over other brands. First, Apple's products are made for daily usage. You can see that all of their products are making your life easier in one way or another. For example, iPhone, Ipad, and Apple Watch are all making your life easier with features and functions.
The second reason is simple, classic, and straightforward. All the products from Apple are easy to use and not complicated. They focus on design and do not make it complicated to use for people. And the last reason is a post-service, Apple has one of the best services after you buy their products. In any case of problems that happen with your products, you can go to Apple stores worldwide. You can get the service to fix or even refund if you do not enjoy their products. More than that, they are easy to contact by phone, which makes people love and loyal to Apple.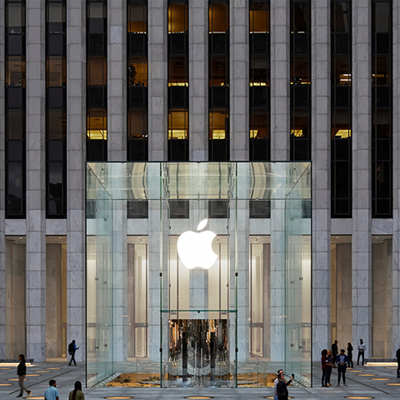 My experience in Apple Store 5th Avenue
I have been to many Apple stores worldwide, and I have to say that the Apple store in 5th avenue is by far one of my favorite branches. This store is open 24 hours and never closes, so you can come to visit at any time and any day. Looking from outside, the store is gorgeous from steel and glass elevator.
I went there because my iPhone 13 was having some problem, and thank God they open 24 hours. My iPhone was having trouble when I woke up, which was early. Once I enter the store, I feel different from other stores, and all staff helps me out. The place is so clean, and even though some people were there, my service was speedy. You can ask them whatever you want with any information you are curious about. For me, this is an excellent place to hang out, explore, and enjoy the whole new experience of Apple.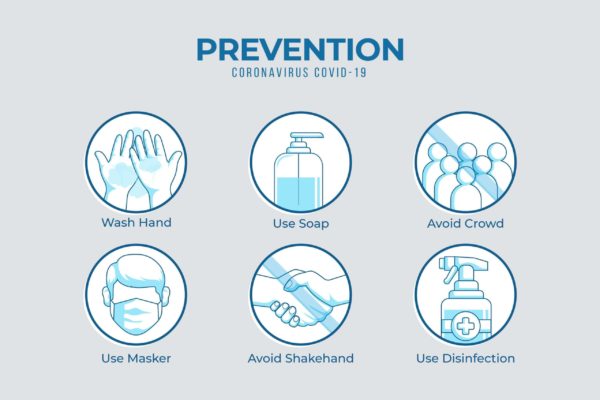 How is Apple During Covid-19?
– Everyone must be 6ft+ apart
– Everyone must wear a mask
– Hand Sanitizers
– Have to make an appointment before coming
– Temperature check
How To Make an Appointment on Website?
click on Reserve an in-store shopping session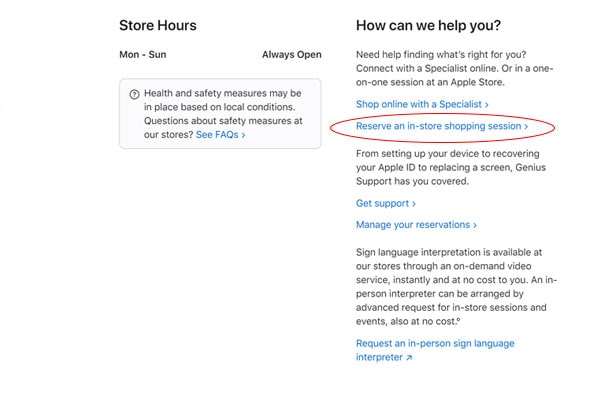 Step 2 : Select what you are interested in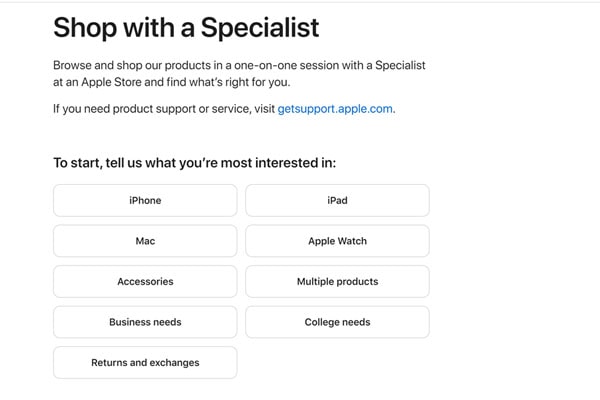 Step 3 : Select store you want to visit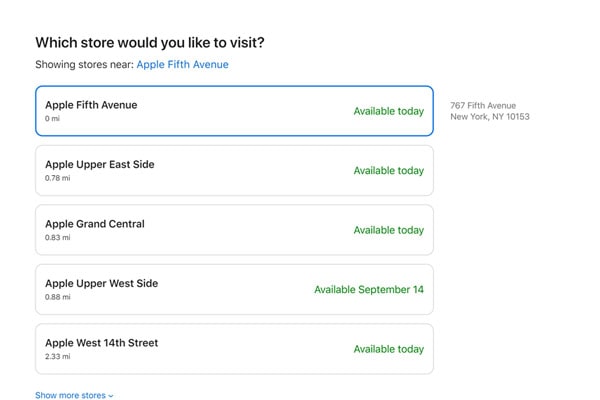 Step 4 : Sign in your Apple ID
Step 5 : Choose date and time you want to visit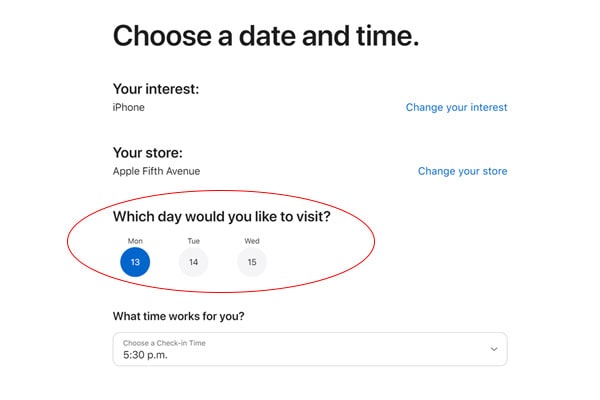 Step 6 : Fill the contact information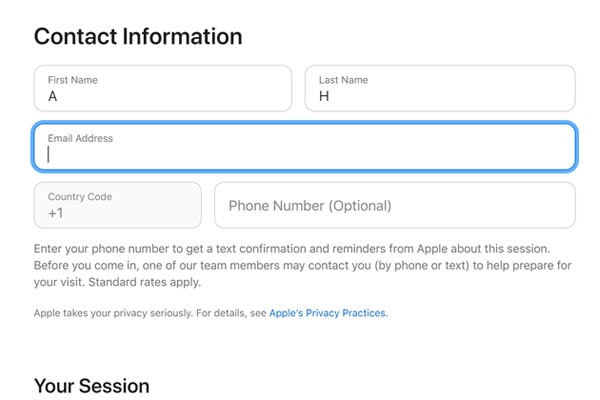 Step 7 : Receive the confirmation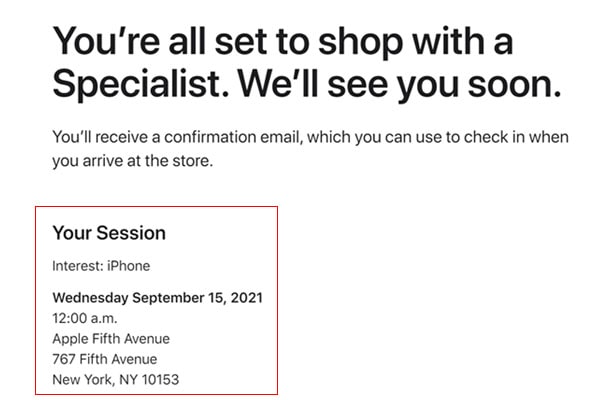 How To Make an Appointment on Application?
Here is how to make an appointment on Application
Using Apple store application
Pick the location and type of supports you want
Confirm date and time
New Products at Apple Store
This brand has many products, for instance, Ipad, iPhone, Watch, Mac, Tv, and music. All of the products became popular with people worldwide from their designs and functions. iPhone 13 is one of the latest products this year. Its new variety of colors brings this model up to the top of smartphones this year.
Apple Phone Number
What Time Does Apple Store Open?
Apple Store New York Opens every day – 24 hours
Follow the news about the Apple store to get the newest information before anyone!.