How to Have a Perfect One Day Trip at 5th Avenue NYC in 2023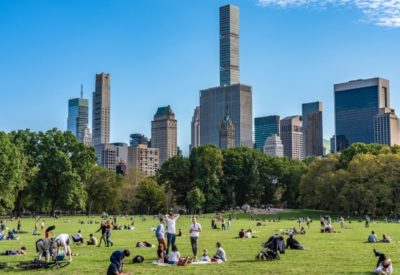 If you have a limited time and want to visit 5th Avenue NYC, the most famous shopping street, you are at the right place. I had only a few days in NYC and wanted to make my time worth it there, so I made an itinerary to see the top spots to visit. In this article, I will tell you about my one day on 5th Avenue from morning until night.
I started my day around 8 AM in Central Park. There were a lot of people who came to run, hang out, picnic, or even fish. The park is gigantic and so active, nothing like I imagined it would be. The landscape of the park was designed by Frederic Law Olmsted and Calvert Vaux and officially opened in 1876.
Obviously, I didn't have time to see the whole park as it's enormous, but I did manage to visit a few attractions. One was a huge obelisk, or Cleopatra's needle, that was a gift from Egypt to Central Park in 1881. Since I am a big fan of the Beatles, I went to visit the Strawberry Fields. It's a living memorial of John Lennon where he was murdered in 1980. There is a black and white Imagine mosaic that was designed by an Italian artist.
My next stop was brunch at Bluestone Lane Upper East Side Café. The café is right next to Central Park on the east side. The café was very chic and cute. I ordered the Avocado Smash and one espresso. Everything was absolutely delicious and the staff was very friendly as well.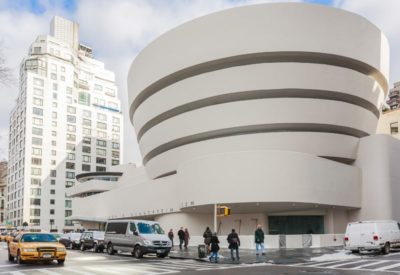 Next up was one of the world's most famous museums. The Guggenheim Museum is an art museum next to Central Park. I paid $25 for the entrance fee. There was an exhibition of Re/Projections: Video, Film, and Performance for the Rotunda and a photography exhibition of Deana Lawson's work. You can check the exhibitions before you plan your trip here. Frank Lloyd Wright designed the iconic museum in an organic, spiral shape.
Around 5th Avenue, there are tons of museums but I couldn't give a visit to all of them, so I selected one more to visit. The Metropolitan Museum of Art wasn't too far from Guggenheim Museum and had the same entrance fee which is $25. Both museums had to follow the protocol during the pandemic, so everyone had to wear masks and maintain physical distancing. There are over 2 million works of art in the museum so I could easily spend a full day inside. But shopping calls!
Famous Stores on 5th Avenue
I walked to the south of Central Park to visit the Apple Store. The Apple Store just recently re-opened not too long ago. The store is a really huge glass cube and I think any Apple lover would want to visit for sure. There was no line in front of the store but the staff told me that I have to make an appointment on their application before coming.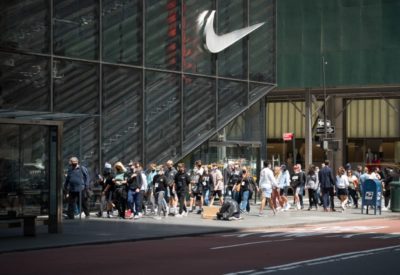 I walked along 5th Ave. and went inside H&M, Zara, Nike, and Coach. There's a good mix of fast-fashion stores and high-end stores to choose from so there's shopping for every budget. I got myself a new pair of shoes and some cute clothes. The last shopping place on my list was Saks 5th Avenue, one of the most famous department stores in the world.
Saks 5th Avenue NYC is the most renowned high-end department store. There were ten floors of luxury goods from brands like Chanel and Louis Vuitton. I went there to shop for some gifts for my parents and surprisingly there were many stores with sales. I need to definitely return here during the winter season to see their holiday windows.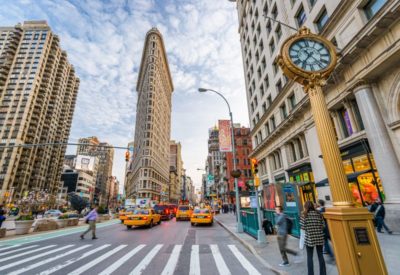 Last stop on my list was the Flatiron Building, the iconic triangle building. The building is only a 3-minute walk from Madison Square Park and is great for taking photos. Because of the angle of the building, it's quite a windy spot.
My day on 5th Avenue was an amazing experience. I think I did pretty well for my limited time there. There were a lot of stores that I didn't mention in this article but you guys should really visit them all. Now I know why this street is known as the most famous shopping street in the world.